Attention: Business Owners, Freelancers,
Marketing Departments, and Job Candidates !
Do you want your company's web presence to
pack more of a punch - or has it maybe even
gone a little stale since you launched it a few
years back?


Do you have a new product, invention, or service
that needs to stand out from the teeming crowds
of competition that are only a mouseclick away?


Are you an employee looking for a better job, or
transitioning into a new field, and searching for a
real competitive edge?
SkyVault Video™ is the business photography
division of the SkyVault Group™ Marketing Agency.
Our main product lines are the Internet Infomercial and Spokesperson Commercial Video for our client
businesses, plus the Video Introduction for job
candidates and other individuals.
See how we helped one entrepreneur handle the challenge:
Our specialty is allowing you to combine the impact
of photography and video with the reach of a
coordinated social networking strategy to achieve
your goals.
The result is a full-strength promotional system with
maximum affordability and extreme versatility.
In other words, you get the best of all worlds. Your
new SkyVault video is great for:
Presentations
Online resumes
Training
Demonstration
Direct selling
Testimonials
Motivational clips
Trade shows
Travelogues
News releases
Got it? Click a product link for more details and
to order yours today!
Connect with us on:

Latest News...
Introducing: How-to DVDs
Want to turn a $299 investment into more than $20,000? It's been done before - and together, we can make it happen for you. More
Tampa Top Rated
Internet Infomercials
and Video Production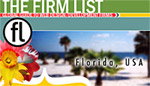 The Firm List -
Global Guide to
Web Design/Development Firms
Member since June, 2000

Testimonial...
"There's nothing else a business can do, for this amount of money, that would have such a dramatic impact on your marketing."
- C. Jull, Aviation Charters